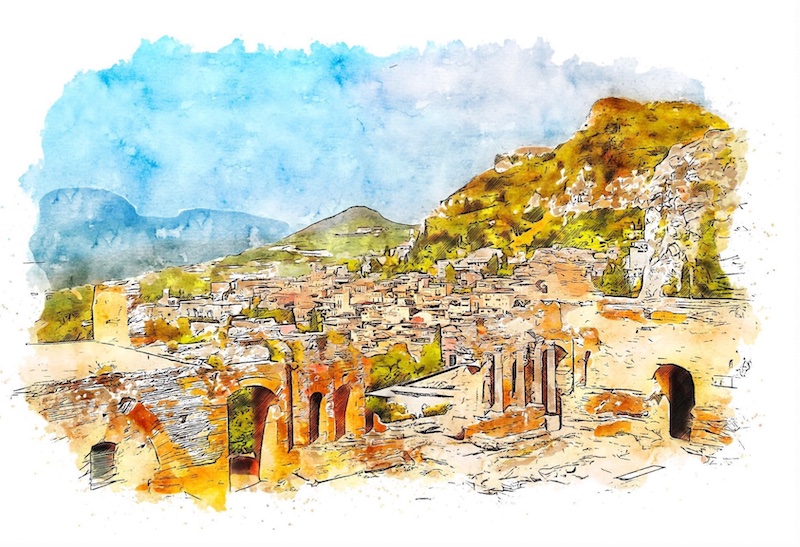 Please join us for
A Grecian Odyssey
 a Garden Club of America Flower Show, Luncheon & Lecture
presented by 
The Southampton Garden Club
Open to the public from 1:30 pm to 4:00 on June 23, 2022, admission to the flower show is free of charge. It will be held at The Muses at the Greek Orthodox Church of the Hamptons, 111 St. Andrew's Road, Southampton, NY 11968.  
A highlight of the show will be a Lecture and Luncheon to be held at The Muses immediately before the opening of the show. Please click here to buy a ticket to the lecture/luncheon.
The flower show will feature 5 Divisions, each of which will be inspired by a different aspect of Greek culture, tradition, geography and history.
While the Southampton Garden Club is one of the oldest clubs of the GCA, it is a mere baby in comparison to the history of Greece. It is our hope that in participating and viewing this year's flower show, we will be transported to the times of ancient Greece and share in the country's natural beauty. We hope that you will enjoy 'A Grecian Odyssey.' We are thankful to the parishioners and leaders of the Greek Orthodox Church for sharing their home with us and to 'The Muses' for the traditional Greek luncheon.
The purpose of a flower show is threefold: to set standards of artistic and horticultural excellence; to broaden knowledge of horticulture, floral design, conservation, photography and other related areas; and to share the beauty of a show with fellow club members and with the public.
The purpose of The Garden Club of America is to: stimulate the knowledge and love of gardening; to share the advantage of association by means of educational meetings, conferences, correspondence and publications; and to restore, improve and protect the quality of the environment through educational programs and action in the fields of conservation and civic improvement.