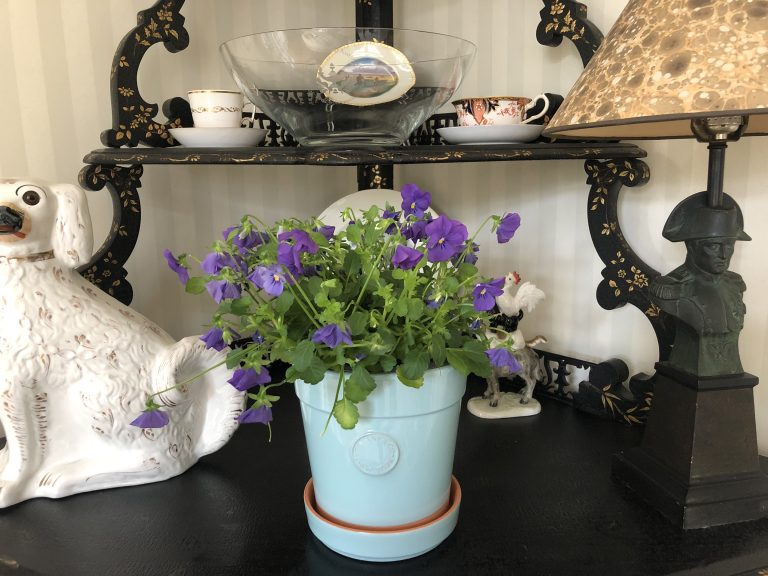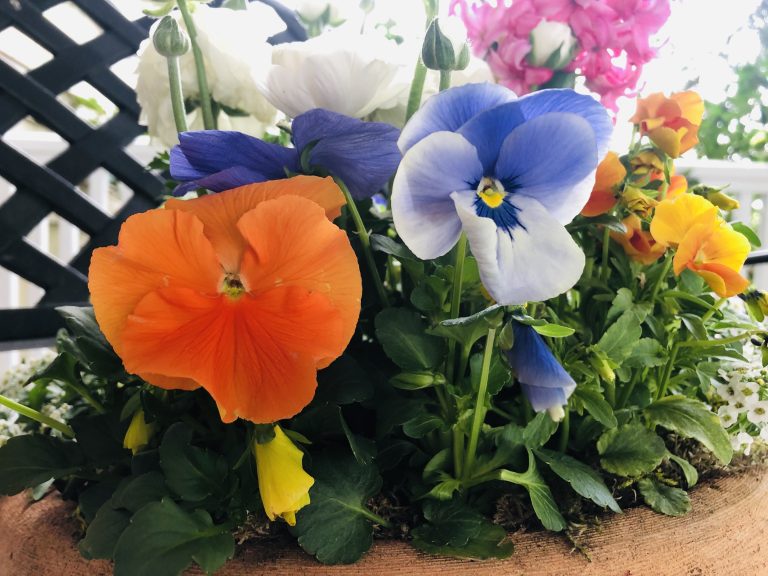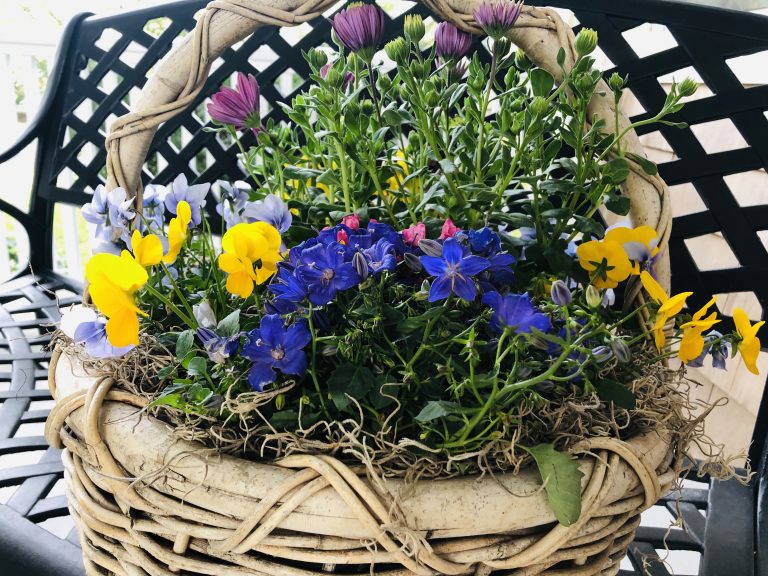 Photos: Courtesy of Cindy Willis
Daffodils, Croci, Hellebores, Tulips and Pansies! Among these and many other plants that whisper 'spring has finally come', pansies are delicate and beautiful annual flowers enjoyed in border plantings and flower boxes. Pansies are great for adding instant pops of color well before late Spring and Summer plants produce blooms.
Pansies can be planted very early in the Spring, soon after the danger of frost is gone. In the Hamptons, the risk of frost is considered to be gone by the second week of April, but the exact dates may vary from year to year. Pansies may last and bloom through June, if planted in the sun, watered regularly and are not eaten by deer. Unfortunately for pansies and gardeners, pansies are a treat for deer and are best planted in areas that are not easily accessed by our furry-tailed friends or foes.   
Pansies may sound like simple flowers, yet they are a product of many generations of hybridization, the science of creating mixed or hybrid varieties of two or more species. Pansies carry DNA of melanium and violas, and have been especially beloved and perfected in England, where Lady Mary Elizabeth Bennet (1785–1861) and her gardener, William Richardson, cross-bred various species of heartsease, found at her father's estate at Walton-upon-Thames, Surrey. Heartsease is a species of viola that was then considered a weed. At the same time, James, Lord Gambier, and his gardener, William Thompson, were cross-breeding violas brought back by English explorers from around the world. As the result of their efforts and the work of other, less-known, gardeners, there were 400 named pansies available to gardeners by 1833. Pansies became one of England's most favorite flowers. 
Even though pansies are a labor of love of many English gardeners, the name of the flowers is thought to be derived from French "pensee", or "thought". Known also as Viola in England since at least the 15th Century, the early genus was a symbol of remembrance of loved ones. 
According to the Farmer's Almanac, plant pansies in a sunny, but preferably cool spot in the early Spring. The ideal spot for pansies has lots of early morning sun, but a somewhat shady afternoon. A wide ranging supply of pansy plants is always available in the early Spring at Fowlers' in Southampton (formerly Lynch's), or numerous farm stands around the area. Enrich neutral or slightly acidic soil with compost and water well, but make sure that the water can drain well, too. Plant pansies 7 to 12 inches apart, since each plant is likely to spread 9 to 12 inches and grow 6 to 9 inches tall.